If you're in the market for a new car, consider a Mini Cooper. But did you know that BMW makes Mini Coopers? Here's what you need to know about this popular vehicle before making your final decision.
The history of the Mini Cooper and how it became a BMW product :
The Mini Cooper has a long and storied history. MINI began not as its brand but as a model name for two different brands: the Austin Mini and Morris Mini. The original Mini was first produced in 1959 by the British Motor Corporation (BMC). By 1994, BMW had taken over the production of the famous car. In 2000, BMW released its classic car version with an update in styling and performance that made it even more desirable than ever.
Today, all Minis are manufactured by BMW and feature improved technology, interior design, and fuel efficiency compared to its predecessor. However, BMW Group still owns the MINI brand today. It has expanded its model range to include a variety of models, including two-door hatchbacks, four-door sedans, and convertible vehicles available to suit a wide range of tastes.
Does BMW make Mini Coopers?
Yes, Mini Coopers are made by BMW. BMW acquired the Mini Cooper brand from Rover Group in 1994 and has been producing them ever since. Mini Coopers manufactured by BMW are primarily made at their plant in Oxford, England. However, some parts for specific models are also produced in other countries, such as Austria, Germany, and South Africa. They have become popular among car enthusiasts because of their incredible performance and stylish design.
What are models of Mini Coopers made by BMW?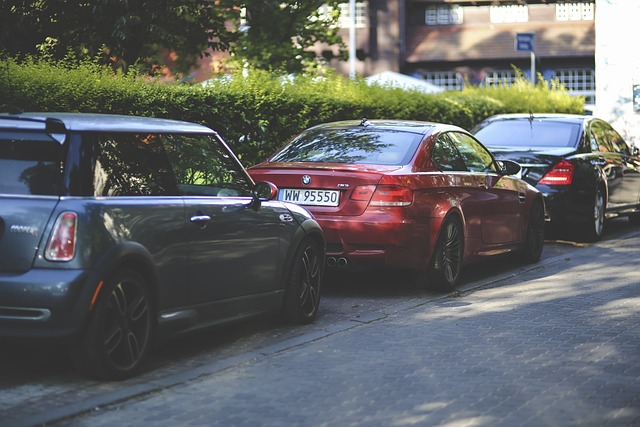 BMW currently manufactures a range of Mini Coopers, including
the Mini Cooper Hatchback
the Mini Cooper s Convertible
the Mini Countryman.
All models have various engines and trim levels to suit different budgets and needs.
What makes Mini Cooper special?
Mini Coopers are known for their outstanding handling, agile responsiveness, and signature look. In addition, these cars offer excellent fuel economy, reliable build quality, and a range of customization options to suit any driver's needs. The most recent models also have advanced safety features such as airbags, ESC (Electronic Stability Control) systems, and rearview cameras. All these features make the Mini Cooper one of the best small-sized vehicles on the market today.
What are the differences between the Mini Cooper and other BMW models?
The Mini Cooper models are more affordable and smaller than other BMW vehicles, making them an excellent option for those looking for a stylish yet economical vehicle. They feature the same precision engineering as other BMWs but are designed to be lighter in weight and offer improved fuel economy. Mini Coopers also come with various customization options and accessories that allow you to tailor your ride however you want.
Features of different mini-coopers:
The Mini Cooper is a small car that is part of the BMW group. It is available in a three-door and five-door hatchback body style, as well as a convertible and Clubman estate. The Mini Cooper was first launched in 2001 and has undergone several facelifts since then. A 1.6-liter petrol engine powers it and is available with either manual or automatic transmission.
The Mini Cooper is also in a high-performance mini John Cooper Works trim level. A 218bhp 2.0-litre petrol engine powers this model, and it comes with sports suspension and Brembo brakes as standard. The Mini Cooper is a stylish and fun car to drive, and it is available at a relatively affordable price point compared to other BMW models.
How well has the Mini Cooper performed in comparison to other BMW models?
The Mini Cooper has been a very successful product for BMW and has proved immensely popular among buyers. It is one of the most affordable models from the German automaker but offers many features that rival more expensive cars. Therefore, it is no surprise that the Mini Cooper has outsold many of BMW's other models in recent years.
The success of the Mini Cooper demonstrates BMW's ability to create vehicles that appeal to different market segments, and it continues to be one of their most popular products.
Which markets the Mini Cooper is sold in?
The Mini Cooper is sold in over 90 countries worldwide, making it one of BMW's most successful models. It is available across Europe and North America and in many other regions such as South America, Asia, and Africa. The car has become increasingly popular in recent years thanks to its combination of style, performance, and affordability.
Overall, the Mini Cooper is a great car made by BMW that appeals to a wide range of drivers and offers an excellent value for money proposition. It is available in various body styles and powertrains to suit different needs, and it is sold in many countries worldwide. With its combination of features, performance, and affordability, the Mini Cooper will remain one of BMW's most popular models for many years.
Some common complaints about the Mini Cooper and how BMW has addressed them:
Although the Mini Cooper is a popular and reliable car, some owners have experienced vehicle issues. Some of the most common complaints include
electrical faults
faulty brakes
poor fuel economy.
BMW has addressed these issues by offering free repairs or replacements for affected cars. Additionally, they have released software updates to address recurring technical problems and improve the fuel efficiency of newer mini models.
Overall, these changes have helped to improve customer satisfaction with the Mini Cooper and ensure that drivers can continue to enjoy its performance and reliability.
Conclusion:
Mini Cooper is an excellent choice if you're looking for a small car with superior performance and handling. As one of the most iconic cars on the road today, it's no wonder these little beauties continue to be manufactured by BMW. With their outstanding build quality and wide range of customization options, there is something for everyone with a Mini Cooper. In addition, BMW has taken steps to address any common complaints, ensuring drivers can enjoy the Mini Cooper for many years. As a result, it's no surprise that the Mini Cooper has become one of BMW's most popular models.
FAQs:
What safety features do Mini Coopers have?
Mini Coopers are equipped with a range of safety features to keep you safe on the road. These include driver assistance systems such as lane departure warnings, adaptive cruise control, and autonomous emergency braking. Additionally, Mini Coopers are equipped with features such as ABS brakes and Brembo brakes as standard.
Are Mini Cooper cars reliable?
Yes, Mini Cooper cars are generally very reliable. BMW has taken steps to address common complaints and improve customer satisfaction with the model. Additionally, the vehicle comes with a 3-year/unlimited mileage warranty as standard.
Where is the MINI Clubman built?
The MINI Clubman is built in BMW's Plant Oxford facility in Oxford, England. This state-of-the-art manufacturing facility has been working on Mini Coopers since 2001 and is responsible for producing most MINI vehicles.
What engine options are available for the Mini Cooper?
The Mini Cooper is available with a range of engine options. These include the 1.5-litre 3-cylinder petrol engine, 2.0-litre 4-cylinder petrol engine, and 1.2-litre 3-cylinder diesel engine. Additionally, there is an electric version of the car available.
Is Austin Mini and Morris Mini the same cars?
MINI was originally a model name used on the Austin Mini and Morris Mini, which were essentially the same car. Still, it was sold under different brands owned by British Leyland.