The Mini Cooper is a stylish and iconic car beloved by many. Its small size and distinctive design make it an attractive option for those looking for a great combination of style and practicality.
But how much does the iconic Mini Cooper cost?
Knowing the price of the car is an important step in the buying process, and this article will provide an overview of what to expect when it comes to pricing for a Mini Cooper.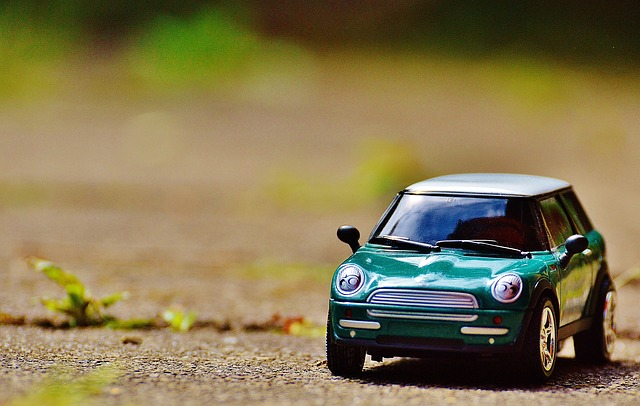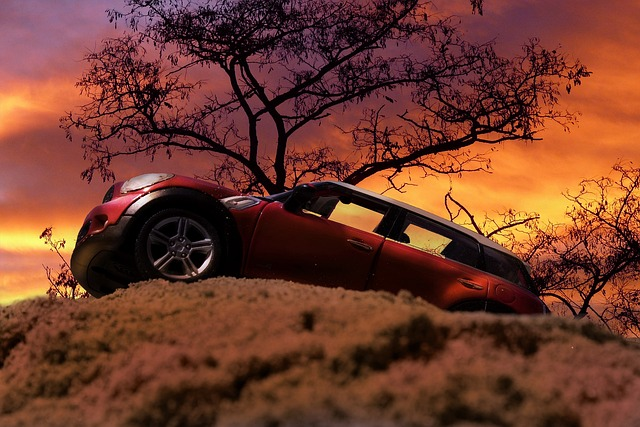 Why buy Mini Cooper
In a world of supercars, superyachts, and super cabriolets, the Mini Cooper is a classic. It was launched in 1959 and remained a popular choice for everyday driving. Its design has remained largely unchanged over the years, and the latest car version is still as stylish as ever.
The Mini Cooper is a small, better mileage and easy-to-drive car that anyone can easily drive.
The main features of a Mini Cooper are its low height and great handling. In addition to that, the vehicle's design is striking and unique.
It's a great option for those who want a fun car to drive around the city but don't want to spend a fortune.
2023 Mini Cooper Hardtop 4 DOOR SPECS
Starting at $29,700
The 2023 Mini Cooper Hardtop is a nice hatchback. It has great performance, great looks, and great safety features. The standard Mini Cooper starts at around $29,700. The standard Mini Hardtop is the way to go if you're interested in buying a used car for less money. These mini models are powered by a 1.5-liter turbocharged three-cylinder engine that produces 134 hp and 162 lb-ft of torque. It accelerates from 0 to 60 mph on a highway in 7.9 seconds. This engine is powerful, very efficient, and fuel-efficient. In the city, it gets 28 miles per gallon, and on the highway, it gets 37 miles per gallon.
2023 Mini Cooper Countryman JCW
Starting at $44,900
Looking for an exhilarating ride? Look no further than the 2023 Mini Cooper Countryman JCW. The Mini Cooper Countryman is a four-door hatchback with a unique design that borrows styling cues from the Countryman Concept.
This chunky little crossover is packed with power, thanks to its 301-hp turbo-four engine that produces a smooth ride. The eight-speed automatic transmission is standard equipment, and all-wheel drive is optional. It'll take you from 0 to 60 mph in just 4.4 seconds, so you can expect a thrilling ride. With its powerful engine, automatic emergency braking, nimble handling, and stylish design, the JCW can turn heads wherever it goes.
The Mini's interior features high-quality materials throughout, including premium leather seating for maximum comfort during long drives. Of course, there's also plenty of cargo space for all your vacation essentials.
2023 Mini Cooper Countryman/s
Starting at $35,500
The Mini Cooper Countryman is a car that has been making waves in the auto industry since its first release, and things keep improving. The 2023 model is the latest iteration of this classic, and it's sure to turn heads with its sleek design, powerful engine, and advanced technology features. The larger size and extra mass make the Mini Countryman a better choice for hauling large loads.
The 2023 MINI Cooper Countryman is the most powerful and capable yet. With an all-new turbocharged 2.0-liter engine 4-cylinder engine, this Mini is the fastest in its class. This gives the MINI Cooper Countryman an impressive 0-60 time of 4.9 seconds. With 301 hp and 331 lb-ft of torque, this engine is one of the most powerful engines ever offered in the MINI lineup.
Countryman price 
Base model $35,500
Cooper S model $40,400
Cooper SE $45,400
2023 Mini Cooper Electric
Starting at $33,900
The Mini Cooper Electric is a classic car favorite that has been updated to meet the needs of modern drivers. The 2023 model is designed to be even more eco-friendly and provide an enjoyable ride. From its sleek exterior to its advanced technology, this electric version of the beloved Mini Cooper is ideal for those who care about driving green, economical, emissions-free vehicles.
The 2023 Mini Cooper Electric has a range of only 110 miles on a single charge. It's good enough for daily commutes, but be careful before planning a long drive.
This vehicle has plenty of power from its lithium-ion battery and electric motor, which delivers 181 horsepower and 199 lb-ft torque. Add in the improved handling due to the low center of gravity from the battery placement, and you have one impressive ride. 
The 2023 Mini Cooper Electric is a small electric vehicle that can accelerate from 0 to 100 km/h in 7.3 seconds and reach a top speed of 150 km/h.
Cooper Electric Price
The all-new model boasts plenty of features that make it worth the cost, starting at $33,900. If you're looking for something even more luxurious, you won't have to break the bank. The Iconic model starts at just $36,900 and comes with tech features like keyless entry, voice activation controls and wireless charging capabilities.
2023 MINI Clubman
Starting at $29,900
The 2023 Mini Clubman is the ultimate luxury vehicle for those looking to make a statement on the roads. Its powerful engine packs a punch, with 189 hp and 206 lb-ft of torque, giving you plenty of power to take on any road. The six-speed manual transmission offers drivers an engaging driving experience, giving them full control over their ride. 
Plus, if you opt for the ALL4 option, you'll get even more power and stability with four-wheel drive capabilities. And when it comes to acceleration – the 0 to 60 time can be achieved in as little as 4.6 seconds – making it one of the quickest cars available on the market today.
Clubman price
The Cooper Clubman starts off at $29,990, plus a destination charge. ALL4-wheel drive or automatic transmission will cost an extra $3000.
2023 MINI Cooper Convertible
Prices start from $28,400
The MINI Cooper Convertible is the perfect car for those who want a bit of fun and style in their everyday lives. With its TwinPower Turbo 1.5 liter base three cylinder engine, 136 horsepower and 162 lb-ft of torque, the MINI Cooper Convertible models offer plenty of power to get you going – without breaking the bank. Not to mention that it's designed with convenience in mind; from its easy-to-use control panel to its comfortable seating and intuitive technology, there's something for everyone. And if you're looking for a little bit more oomph, check out the optional John Cooper Works performance upgrades, which will take your ride up a notch or two.
2023 MINI Cooper Convertible
Classic Manual from $28,400
Classic Automatic from $29,900
S Classic Manual from $31,900
Basic Automatic from $32400
Basic Manual from $32,400
S Classic Automatic from $33,400
Should I Buy the 2023 Mini Cooper?
If you are in the market for a new joyful small car, there is no better choice than the 2023 Mini Cooper. If you are in the market for a new car, there is no better choice than the 2023 Mini Cooper. These classic MINI Cooper models are great for fun and practicality, with the brand's signature convertible roof and classic Mini styling. Not to mention the MINI Cooper has been continually winning awards for being an all-around safe, fun car to drive. Plus, it's surprisingly roomy inside, so don't let its compact size fool you! Before you take the plunge and purchase this amazing vehicle, here are some points to consider so that you make an informed decision. 
The first thing to consider is how much of your budget should go towards purchasing a car. The Mini Cooper has a bit of sticker shock when it comes to price tag, but when looking at all of its features, such as fuel economy and comfort level, it quickly becomes clear that this vehicle is worth every penny. Actual price determined by your authorized MINI dealer. That's why always consider an authorized dealer for your next MINI purchase. And don't forget to check out our online inventory of all MINI models currently available for sale.